Sweet Jesus Montero
5/8: 1/4 with a walk and 2Ks.
5/9: 2/5, 2 doubles, with 2RBIs.
5/11: 2/4 with a R, a triple, and 2RBIs. Big man legging out the triple, love it.
5/12: 2/4 with a R, a K, and 2RBIs.
now for 5/13...D Day...
5/13: 4/5 with an RBI. Good lord.
His season totals: .336/.392/.563, an OPS of .955. This is an improvement, an
improvement!
on his 2008 numbers: .326/.376/.491, an OPS of .868. So Montero gained OBP and power when he moved up a level in the minors. This guy is for real.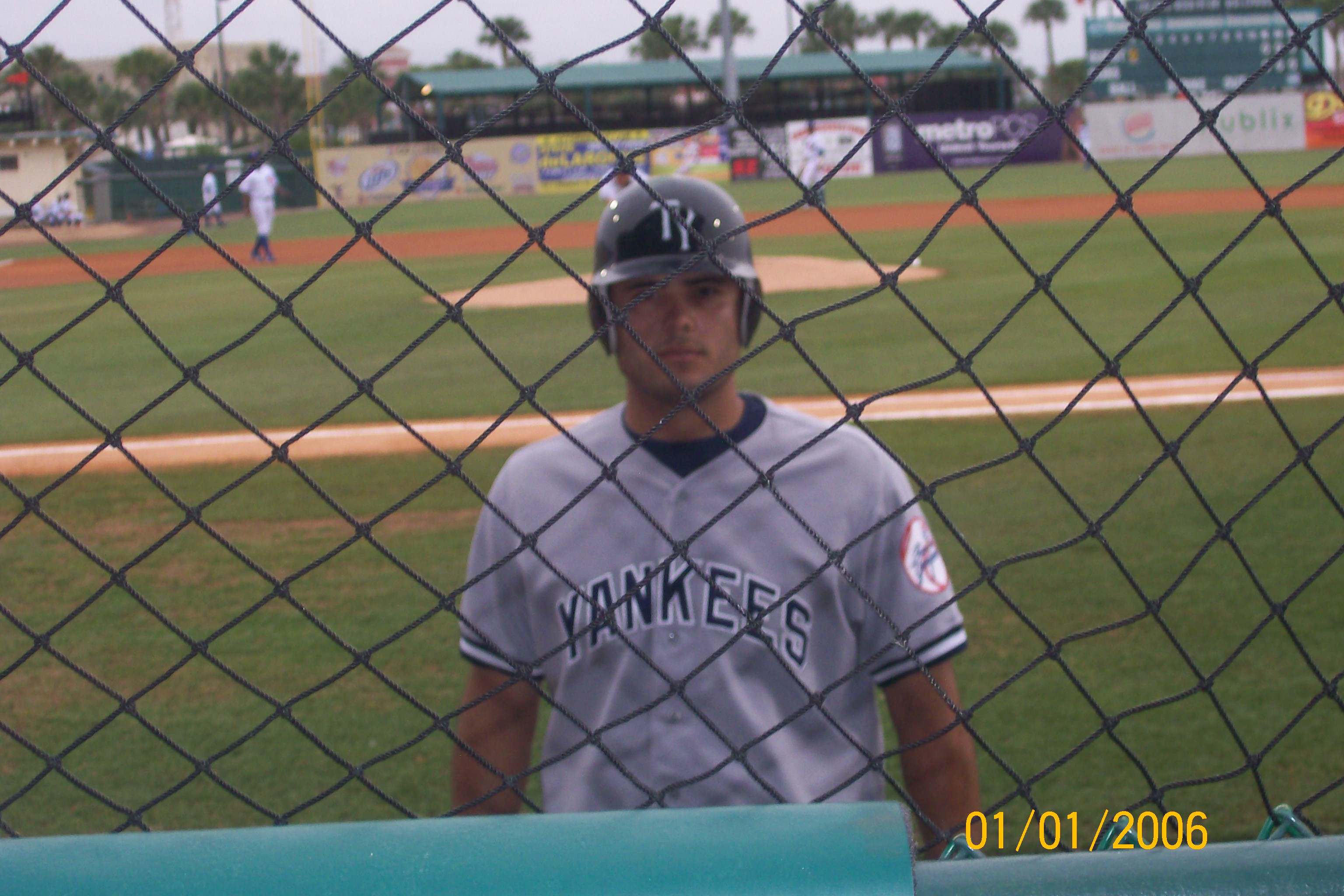 Imagine what he'll look like when he starts doing bicep curls once a week. Pictures all from Riveraveblues.com and commenter Andy. Hope they don't mind.
David Price
Still on that pitch count limit, Price went 4.2IP on 5/12, giving up 4H, 2ER and striking out 5. They have really limited his innings and pitches: only 26 IP on the year.
Neftali Feliz
Has not pitched since 5/3. Don't know what the story is on him.
Andrew Brackman
Brackman had himself a
very fine
game on 5/11, going 8IP, giving up 7H, 2ER, walking only one batter, and striking out 9. That's the kind of breakout game you love to see.
Matt Wieters
5/8: 0/3 with a BB
5/9: 2/4 with a double, 2RBIs, and 2R
5/10: 1/2 with 2BBs, a double and a K
5/11: 1/3 with a BB and a K
5/12: 0/5
5/13: 0/4
Not exactly making his case, is he? The OBP is nice, but the last part of the tripleslash is a bit bothersome: .263/.366/.368. No reason to sour on him long-term, obviously; the power will come.
Matt LaPorta
So far with the Indians, LaPorta is 4/18 with 3BBs. Of those 4 hits, 1 was a HR and 1 was a double. His tripleslash is .222/.364/.444, which isn't actually all that bad. Not everyone can be
Ryan Braun
(click through and check his rookie year stats).
And finally, our latest addition to the Prospect Roundup, Sir Brett Wallace...
5/8: 0/3 with a BB and 3Ks. Way to go Brett!
5/9: 0/4 with a K. Time to drop him...
5/10: 2/6 with a double and 2R. Ok, maybe not.
5/11: 3/4. NIiiice.
5/12: 1/4 with a K.
5/13: 0/3 with 2BB, 1R and 1K.
His tripleslash for the year: .282/.403/.431, and OPS of .834. Not too shaaaaaaaby.
Next up on the Peep This Prospect: my current favorite non-Yankee prospect and strikeout fiend Tommy Hanson.